Khara Masala Lamb is deliciously spicy  and aromatic. Khara Masala Lamb with Saffron Rice is a perfect dish to serve on a cold, wet, miserable winter´s evening.
As with many dishes, you can adjust the spiciness according to your preference.
Serves 2
Ingredients:
For the lamb
3 cardamon pods
6 black peppercorns
3 cloves
1 large onion, chopped
1 tsp chipotle chili flakes
1tsp cumin
1/2 tsp salt
1 tsp fresh ginger, shredded
3 garlic cloves, finely chopped
500g lamb (from a leg), cubed with large pieces of fat removed
500ml water
bunch of fresh parsley, chopped (to serve)
For the rice
200g basmati rice
266ml water
a few almonds, chopped
a few sultanas
0.5g pack of saffron (I prefer threads, when possible)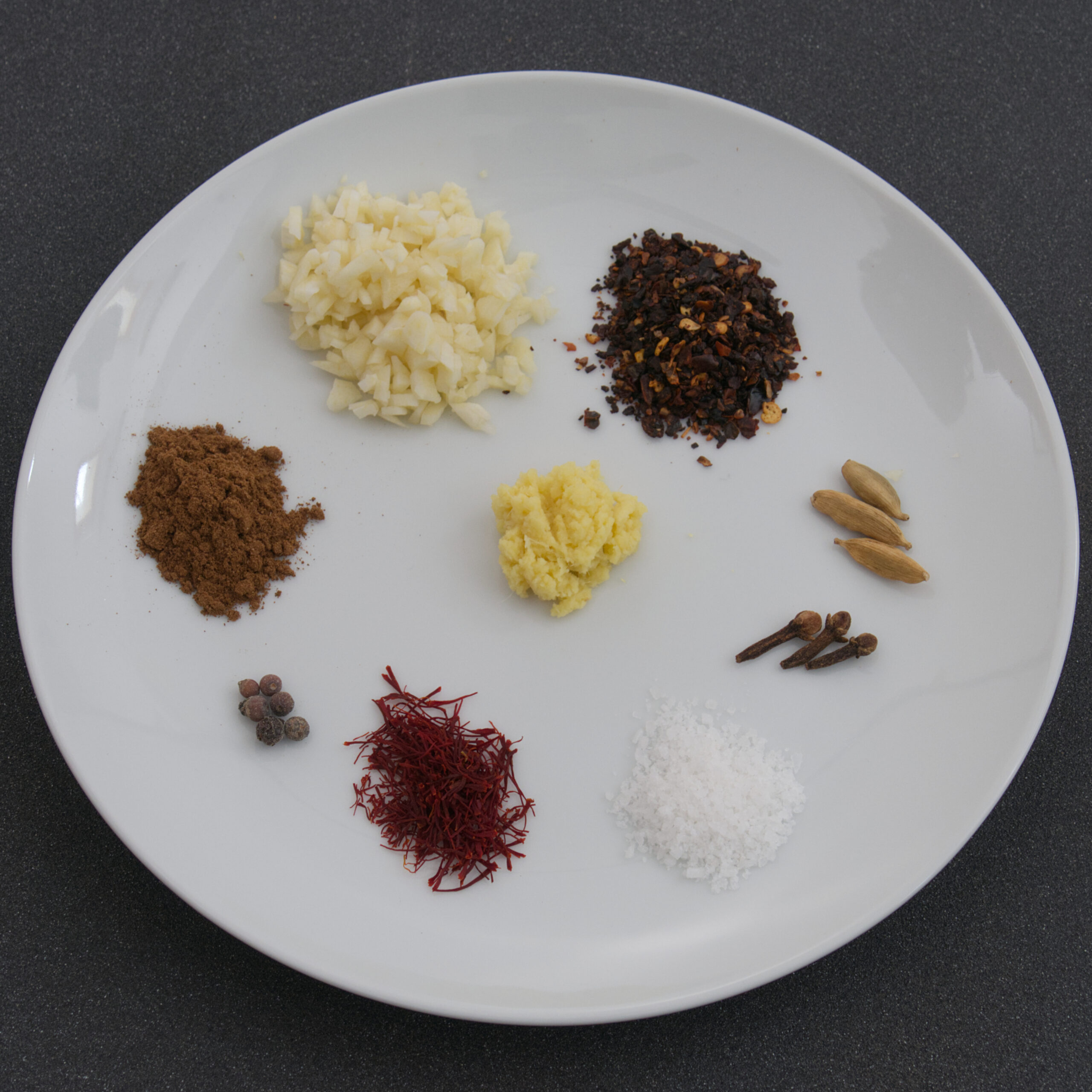 Method
Using a pestle and mortar, crush the cardamon pods, peppercorns and cloves. Remove the husks.
Fry the onions for about 5 minutes until lightly brown.
Add all of the remaining spices to the onions, stir well and cook for a further 2-3 minutes.
Sauté the lamb until lightly browned.
Add the onion mix and water to the lamb and stir.
Cover the pan and cook on a low-to-medium heat for 40-50 minutes, until the lamb is tender.
Meanwhile, cook the rice in the water, with the almonds, sultanas and saffron.
If necessary, cook the lamb for a further 5 minutes with the lid removed to thicken the sauce (alternatively, stir in a small mix of cornflour and cold water).
Serve, alongside the cooked rice mix (optionally, sprinkle with fresh parsley).
I hope you enjoy this Khara Masala Lamb with Saffron Rice recipe. If you do, why not take a look at my Slow-cooked Paprika Pork Casserole recipe?