Who doesn´t love a tasty paella? Currently living in Spain, it was pretty easy to find a good supplier of "paelleras" (paella pans). Pairing the right-sized pan with a good "paellero" (twin-ringed gas burner) helps to ensure the ingredients are cooked evenly, resulting in perfectly moist, deliciously-flavoured paella.
Serves 3-4  (as a main course, or 6-8 as tapas)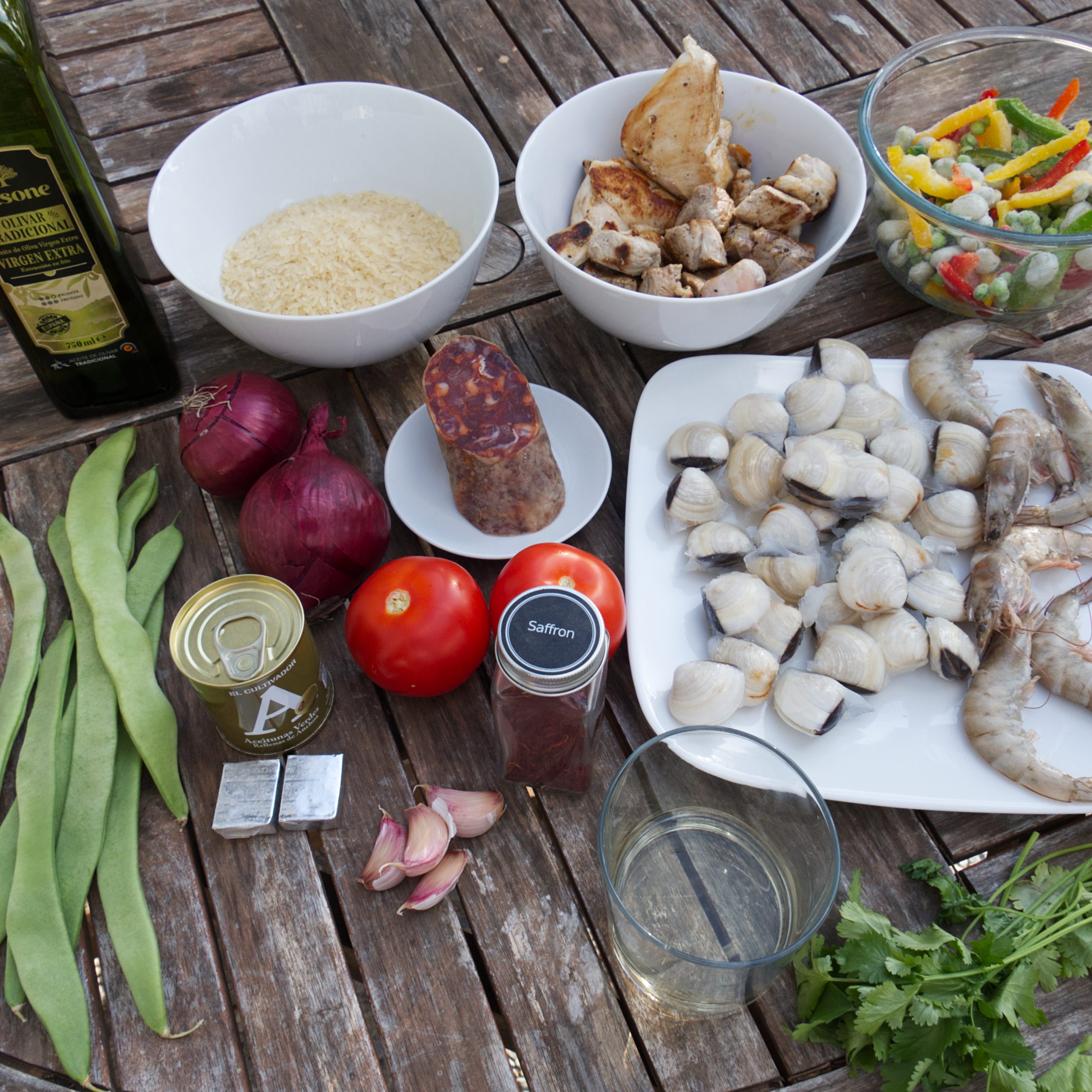 Ingredients
100 ml white wine
450 g mussels, cleaned and de-bearded (you can substitute clams)
1 large skinless chicken breast, sliced into large pieces
200 g pork, cubed
6 large uncooked frozen prawns/langoustines
100 g fresh, green/runner beans, sliced
2 red onions, halved then sliced thinly
4 cloves garlic, chopped finely
2 large, ripe on-vine tomatoes, skinned, de-seeded and chopped
handful fresh parsley/cilantro, chopped
600 ml chicken stock
2 pinches saffron threads, soaked in 50 ml hot water
75 g frozen baby broad ("fava") beans, thawed
100 g frozen, mixed sliced peppers, thawed
handful of frozen peas, thawed
300 g paella rice
150 g best ("Ibérico de Bellota") chorizo, sliced thickly
6 – 10 anchovy-stuffed green olives, sliced in half
Method
Heat the wine in a casserole dish then add the mussels/clams. Cover and steam until the shells open, then discard any that haven´t opened. Remove the shells with a slotted spoon and place them to one side.  Empty the remaining wine into a small container.
Season the chicken and pork with paprika and salt and sear on all sides on a plancha or hob. Briefly fry the prawns on both sides.
Boil the green/runner beans briefly until they soften, then drain and place them to one side.
Pour a glug of olive oil into the pan and fry the onions and garlic until golden brown.
Add the tomatoes and parsley and stir well.
Add the chicken stock, remaining mussel liquid, saffron & liquid, beans, peppers and peas. Season and stir well.
Turn up the temperature, and when the liquid starts to bubble, add the rice and stir.   Distribute the chicken, pork, shellfish, chorizo and olives around the pan.
Lower the temperature until the mix is barely simmering.
Cook for 10 – 15 minutes, until the rice is ready.
Serve.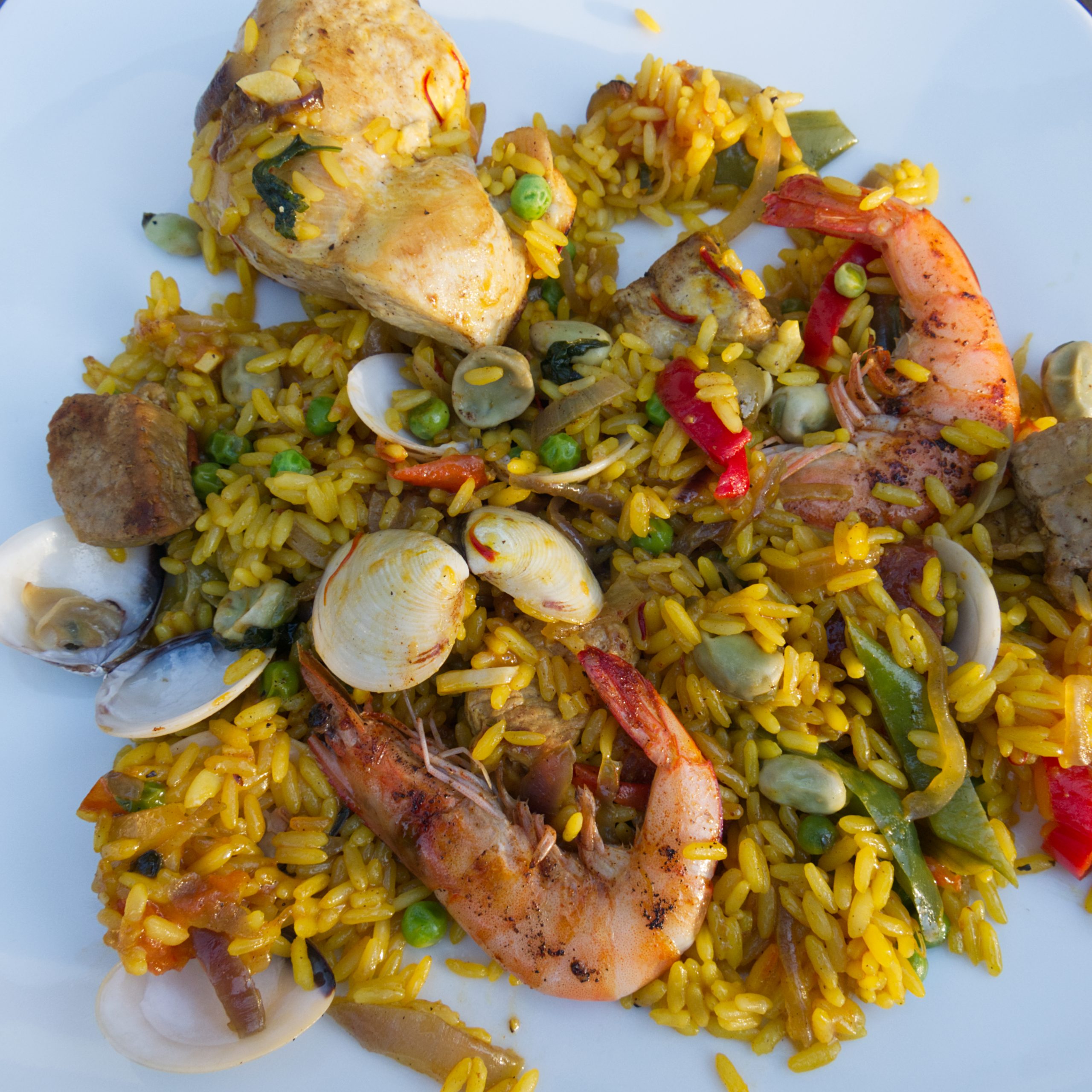 If you like this recipe, why not try our delicious rice-based dish from Japan, Omurice (Japanese Rice Omelette) ?