This Spanish Sherried Onion Soup recipe is my take on a Spanish favourite that is often served cold, like Gazpacho. However, as there was none left after we first sampled this delicious soup, I can´t give an opinion on how it tastes cold. All I can say is that, served hot, it is a perfect marriage of flavours and, if served with crusty bread, makes a hearty, flavoursome main course.
Serves 4 as a main course (or 6 as a starter)
Ingredients
25 g + 60 g butter
2 large onions, sliced thinly
2 garlic cloves, chopped finely
a good pinch of saffron threads
75 g almonds, toasted and ground finely
800 ml vegetable stock
50 ml sherry
1 tsp paprika
Method
Melt 25 g of the butter in a heavy-based pan then fry the almonds on a low heat for about 5 minutes, until browned but not burned. Remove the almonds from the pan with a slotted spoon and spread on a plate covered with kitchen towel to dry and cool. Set aside.
Melt the remaining butter in the pan, then add the onions and garlic, stirring well. Cover the pan then fry gently, stirring frequently, until the onions are starting to go brown.
Add the saffron to the pan, stir and continue to cook for a couple of minutes.
Grind the almonds with a mortar and pestle, then add them to the pan, stir and cook for a further 3-4 minutes.
Add the stock and sherry to the pan, along with a pinch of salt and the paprika. Stir well and simmer gently for about 10 minutes, stirring occasionally.
Blend the mix well with a hand blender (or pour into a freestanding blender), then return to the pan and reheat, without boiling, stirring frequently.
Serve with warm, crusty bread.
Enjoy!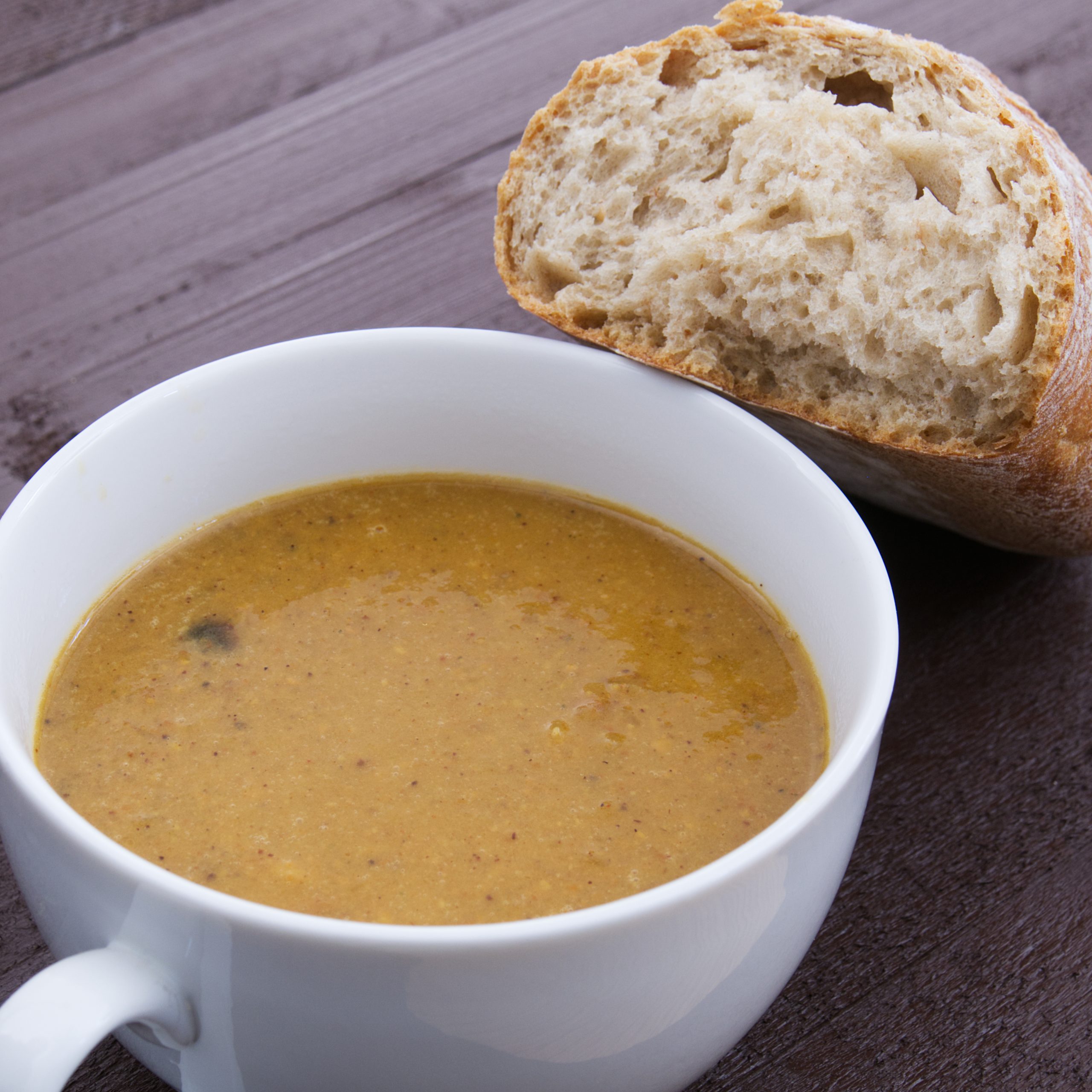 If you liked this Spanish Sherried Onion Soup recipe, why not try our Gazpacho soup or our Roasted Tomato and Mascarpone Soup?