In this post, An Introduction to Pasta Making, I would like to share with you some thoughts on how to make perfect pasta. It really helps if you have a couple of attachments for your mixer, one to create the correct thickness of pasta, and another to cut the pasta into ribbons. Alternatively you can roll the pasta to the correct thickness with a rolling pin.
The consistency of pasta you are looking for is neither too sticky nor too crumbly. Add a little water or flour to the mix if it is too dry or wet, respectively, in order to obtain the correct consistency. Once the pasta has been mixed, pinch a small piece of dough. If it stays together without sticking to your fingers, it should be good to go.
For this post, I will be making Cornmeal Pasta. Slightly different quantities of water and/or eggs may be necessary if you are making basic pasta or wholemeal.
Cornmeal Pasta Ingredients (makes about 850 g of pasta)
4 large eggs plus 2 extra yolks
600 g all-purpose flour
200 g cornmeal flour
12 tbsp water
2 pinches of salt
Method
Mix the ingredients in a bowl. If using an electric mixer, start with the flat beater blade, then use the dough hook to finish.
Once it is mixed well, place the ball of dough on to a lightly floured surface and knead for 2 minutes.
Roll the dough until it is about 2 cm thick.
Divide the dough into 8-10 equal pieces and roll into sausage-shapes, then roll the dough flat.
Fit the roller attachment to the mixer and set to a low speed.
Starting at the widest thickness, feed the pasta into the roller.
Then set the thickness a couple of stops less and repeat the process until you have the required thickness. For my mixer that was #5.
Once the pasta has been rolled to the correct thickness, replace the attachment with the tagliatelle cutter.
Feed the pasta through the cutter, supporting it well and place on a drying rack.
The pasta must be completely dry for freezing purposes.
I hope you enjoyed this Introduction to Pasta Making post. Enjoy!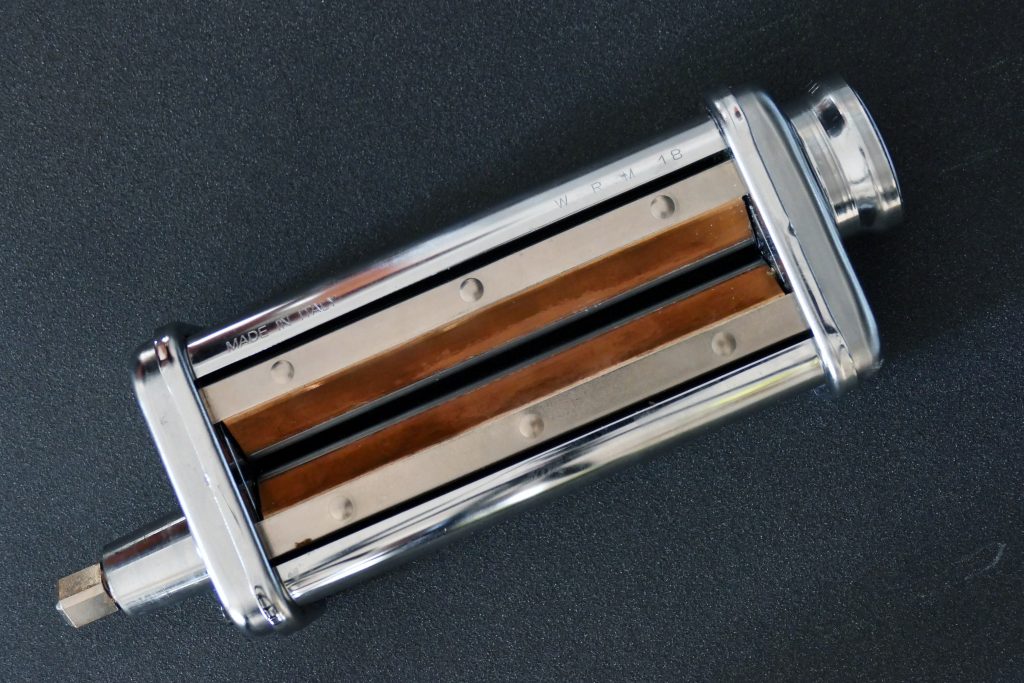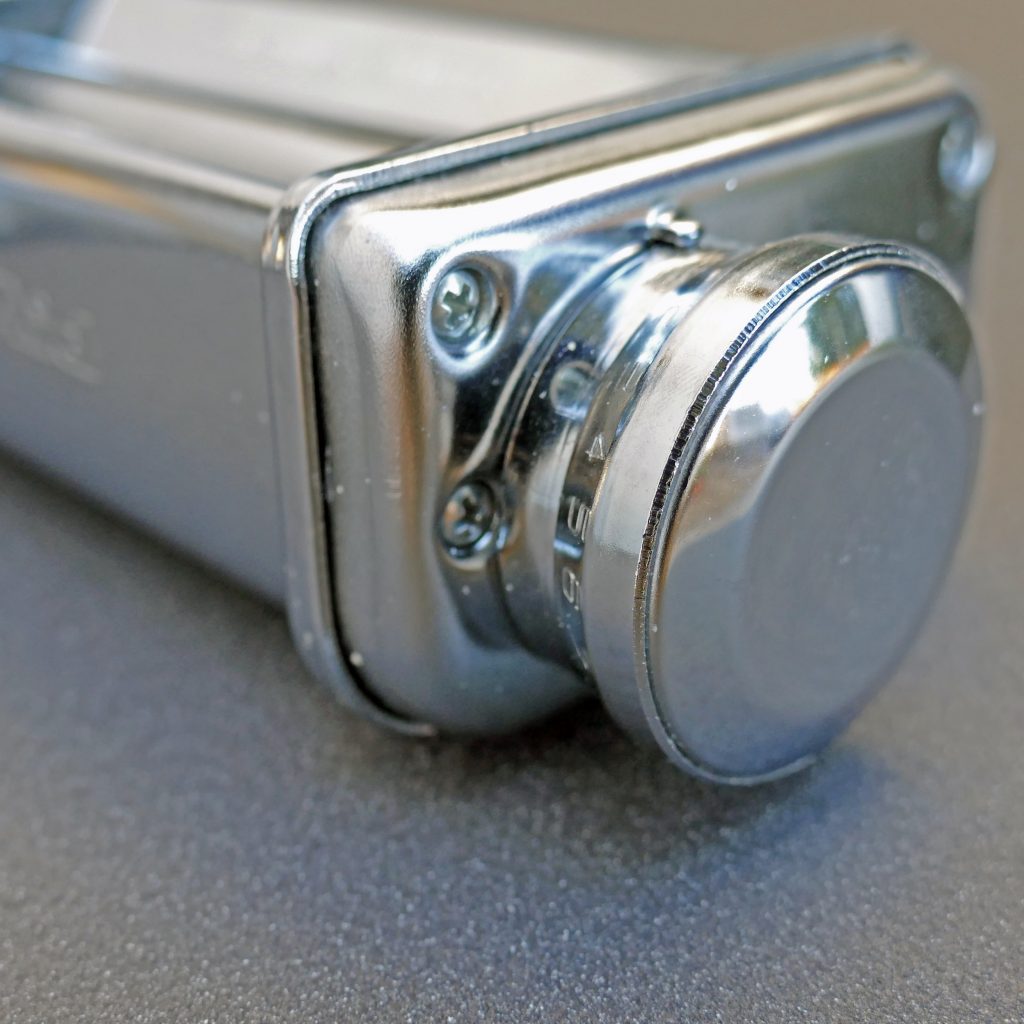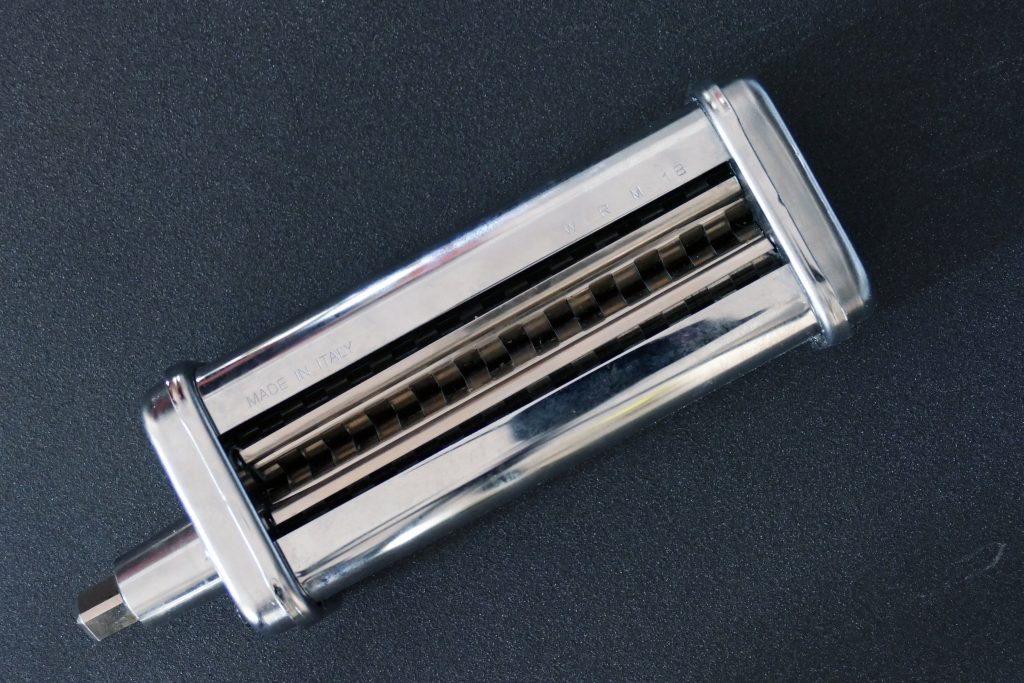 If you are a pasta fan, check out my Creamy Smoked Salmon Pasta recipe.