Having tried my new smoker once already, I thought it time to give it another try, this time with salmon. The resulting smoked salmon was perfect for a creamy smoked salmon pasta dish. The fish didn´t need brining as it is such an oily fish anyway, so could be popped straight into the smoker for 25 minutes (or a little less for a lighter smoke flavour).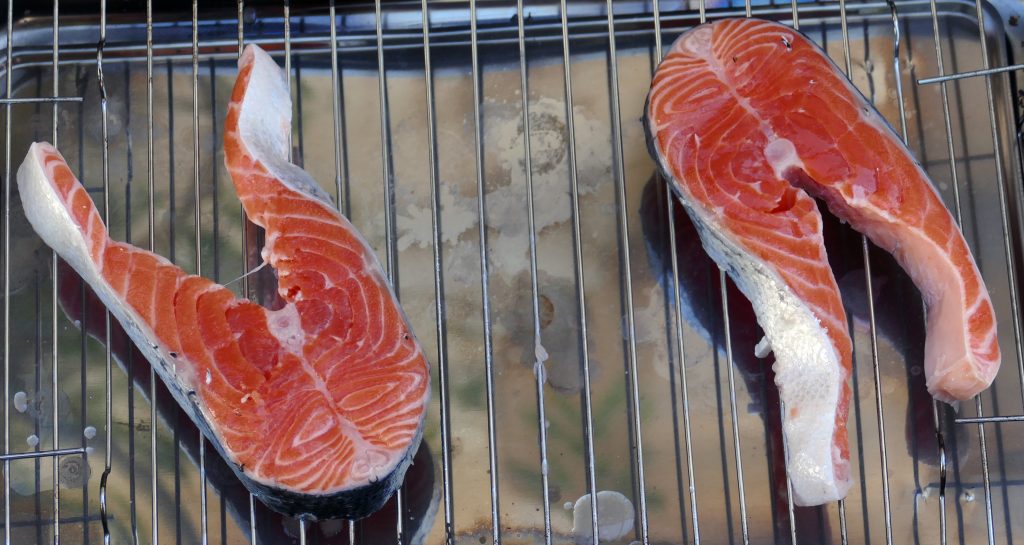 Ingredients
2 salmon fillets
1 onion, coarsely chopped
2 garlic cloves, finely chopped
pack of fine green asparagus
425 g tin chopped tomatoes
50 g Parmesan
small bunch of fresh parsley
100 ml cooking cream
3-4 handfuls of pasta
Method
Smoke the salmon for 20 – 25 minutes, then flake the flesh and cover to keep warm.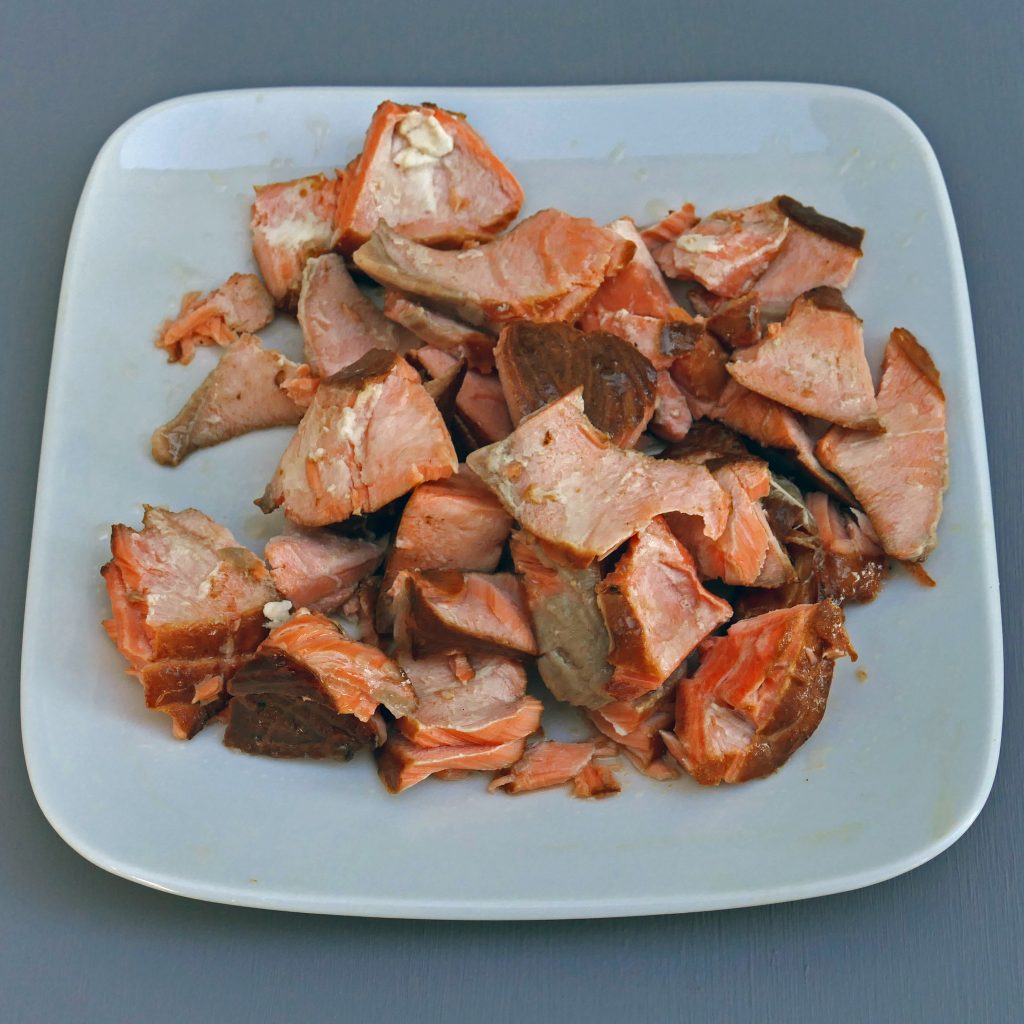 Fry the onions gently for 10 minutes.
Meanwhile, fry the asparagus in another pan in a single layer until they have wilted and are a little charred.
Add the garlic to the onions and continue to fry for a further 10 minutes.
Add the chopped tomatoes to the onion mix, add a healthy sprinkle of Italian herbs, stir and cook for a further 10 minutes.
Boil a pan of water with a little oil and salt and add the pasta. Boil to your taste (soft or al dente).
Grate or slice the Parmesan
Add the parsley to the mix and stir.
If necessary, warm the salmon a little on top of the boiling pasta.
Serve with a little Parmesan.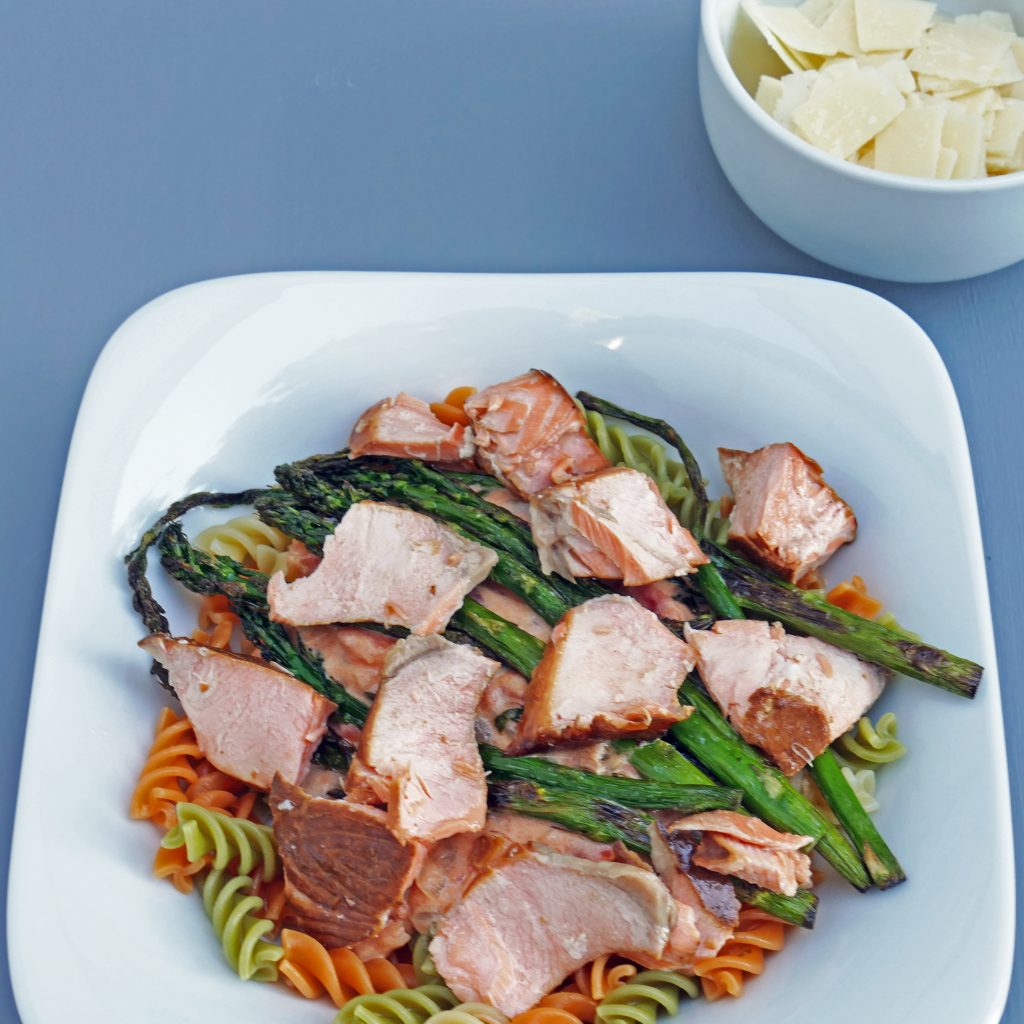 Enjoy!
If you liked the creamy smoked salmon pasta, perhaps you could also give smoked hake kedgeree a try. It´s a pretty simple dish, but with superb flavours.