Chicken is such a wonderfully versatile meat that can be prepared in so many different ways. For this post, I´ve chosen "Roast chicken with honey-drizzled vegetables", a simple, one-pot recipe where the chicken juices mingle with the vegetables and, together  with the olive oil, balsamic vinegar and honey, create a delicious-tasting, hearty meal.
Ingredients (serves 4)
2 medium carrots, peeled and chopped
1 large onion, sliced in half and chopped
1 small courgette, chopped
1 yellow pepper, deseeded and chopped
1 red pepper, deseeded and chopped
4 chicken quarters
10 baby potatoes (left whole)
a couple of healthy glugs of balsamic vinegar
a healthy glug of extra virgin olive oil
3 or 4 large spoonfuls of honey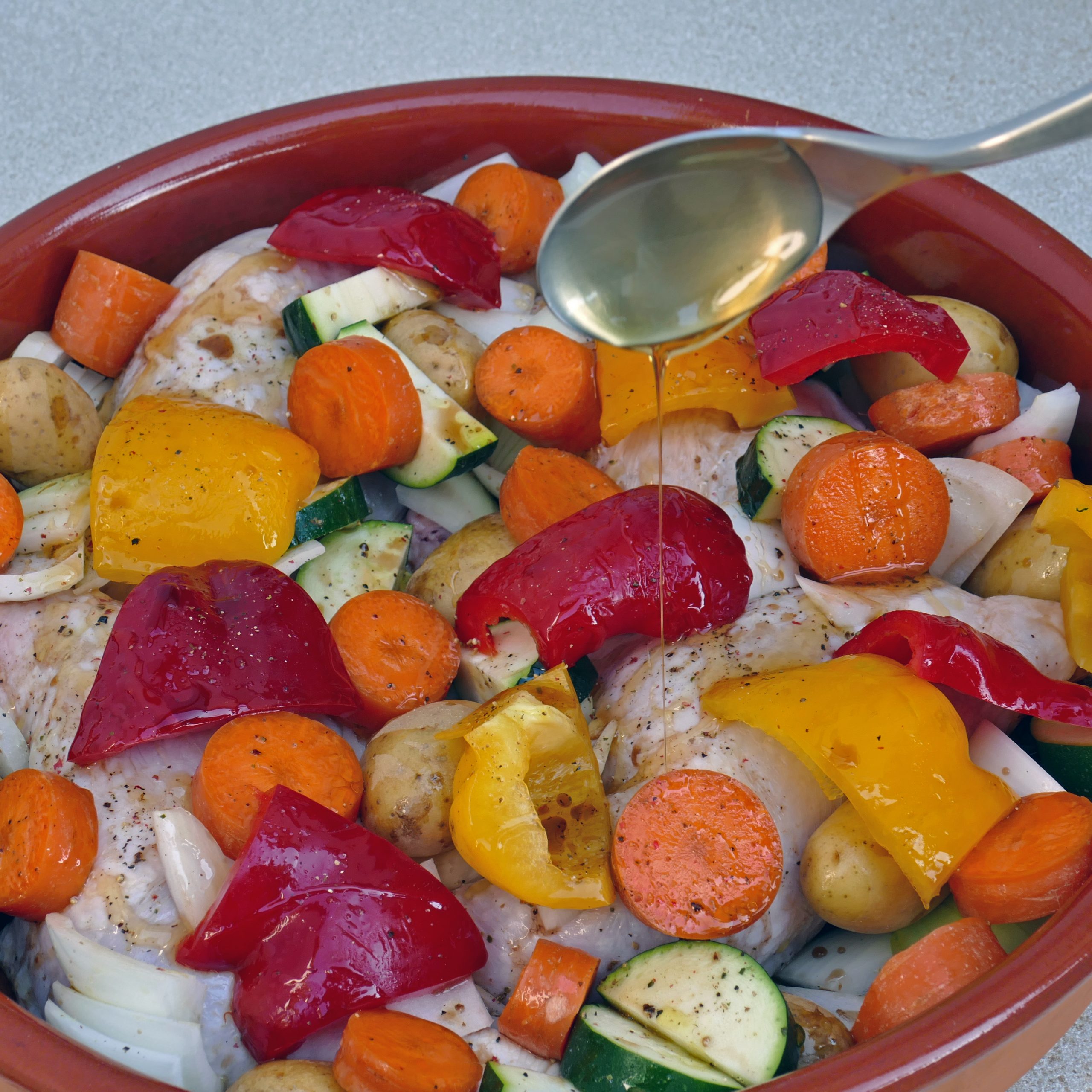 Method
Pre-heat the oven to 180 degrees Centigrade.
Chop all of the vegetables into 1.5 cm pieces, except for the potatoes.
Place the chicken quarters, surrounded by the vegetables,  into a large baking tray.
Pour the balsamic vinegar and olive oil over all of the ingredients.
Drizzle the honey over both the chicken and vegetables.
Season the dish well.
Place in the oven for 40 minutes.
Baste the chicken and vegetables well then replace in the oven for a further 40 minutes.
When cooked, cover with foil and leave to rest for 20 minutes.
Serve, with a generous helping of the delicious juices.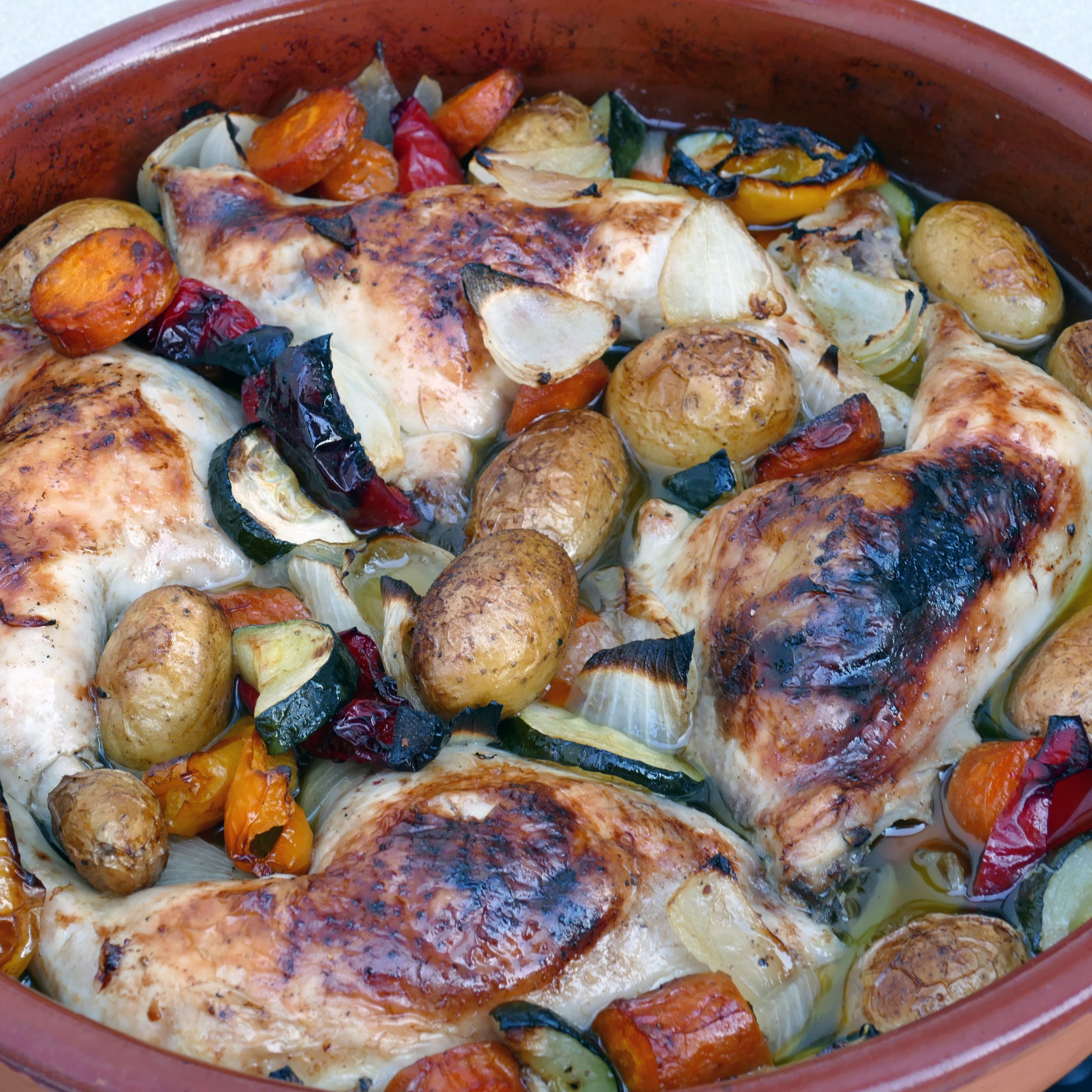 Enjoy!
If you like this dish, why not try my Spiced Chicken Tagine recipe?