These fruit and nut cookies are coated on the outside with crushed cornflakes, giving a crunchy bite. The centres are slightly gooey (especially if served straight out of the oven), giving an irresistible contrast.
Makes about 25 cookies.
Ingredients
125 g salted butter at room temperature
150 g brown sugar
1 egg
2 tsp vanilla essence
300 g plain flour
4 tsp baking powder
250 g mixed, chopped dried fruits (such as apricots, prunes, sultanas and dates)
small handful of slivered almonds
100 g cornflakes, crushed slightly in a bowl
Method
Preheat the oven to 180 °C.
Beat the butter and sugar together until well mixed.
Add the egg and vanilla essence and mix well.
Add the flour and baking powder. Mix thoroughly to create the dough.
Mix the dried fruits into the dough.
Line an oven tray with baking parchment.
Create the cookies by rolling the dough into balls of equal size. For this, I filled an egg cup with dough then scraped the excess off the top with a plastic spatula.
Dip each of the dough balls into the cornflakes and press down, creating a cookie shape. Place them onto the lined tray.
Bake for about 12 – 15 minutes. They will be a bit soft on the outside, but as they cool down will become firmer.
Enjoy!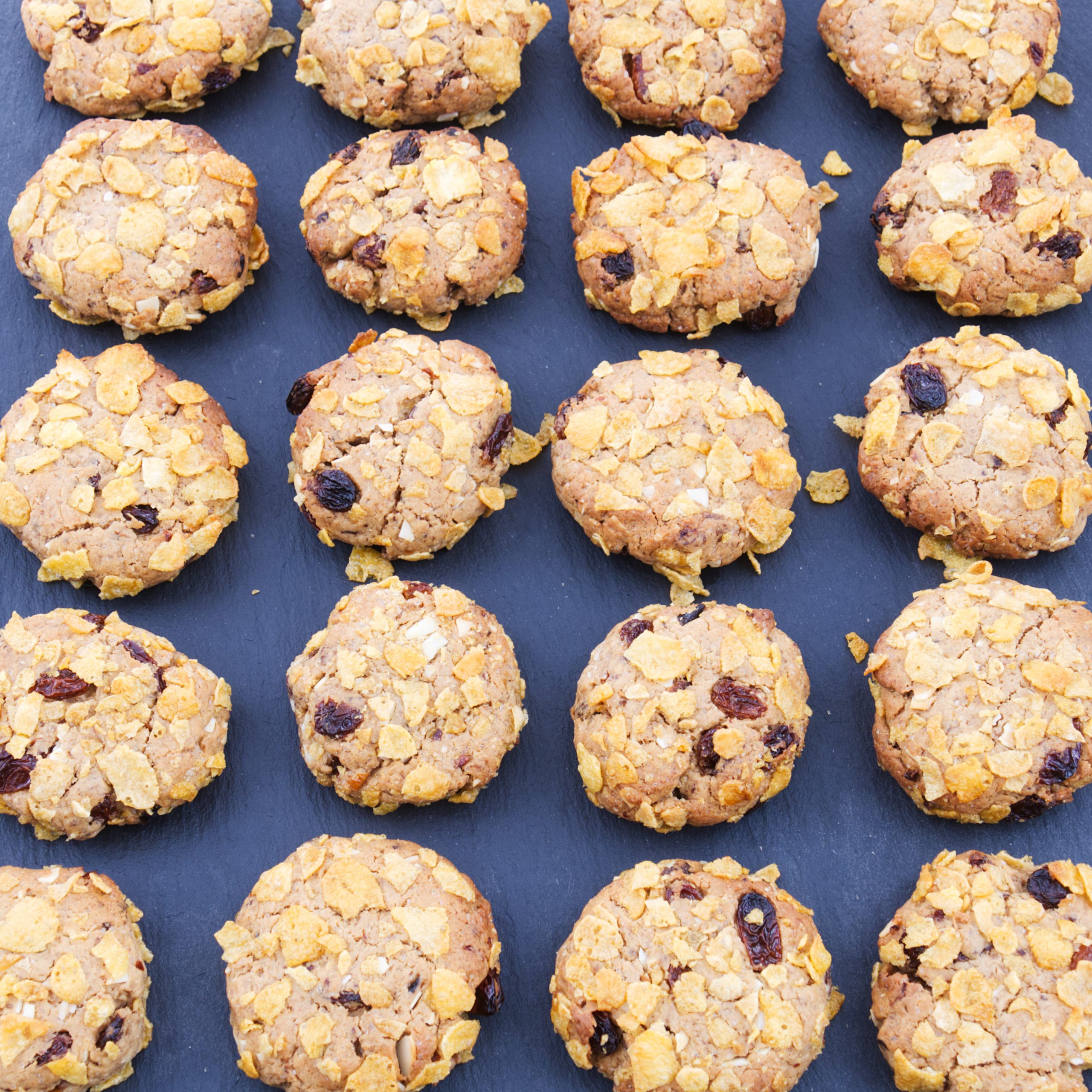 If you like these Fruit and Nut Cookies, why not give our tarte citron recipe a go.